Designed engaging experience that supports multiple people simultaneously and integrates different storylines seamlessly. Users 'drive' a Mercedes-Benz car across Canada to explore content nodes.
The Challenge
Develop a digital artifact for Mercedes-Benz Canada's (MBC) contribution to the German pavilion at the Canada 150 celebrations that took place in Ottawa, Canada in 2017. The theme of the German Pavilion was "Partners from Immigration to Innovation". It was a showcase of Canadian-German cooperation in the business sector.
The Product
65" multitouch Ideum table featuring an interactive map of Canada. The map has three focal points at the core of the story: Environment, Collaborate to Innovate and F-Cell Technology. Each of the focal points has sub-stories that connect the dots on the map, giving visitors insight into how Mercedes-Benz is developing hydrogen cars. In total the map has six nodes: Climate Change, Amazing Canada, Mercedes-Benz (General), Mercedes-Benz in British Columbia, F-Cell 101 and Partners.
My Role
Process
Lo-fi paper prototype of the concept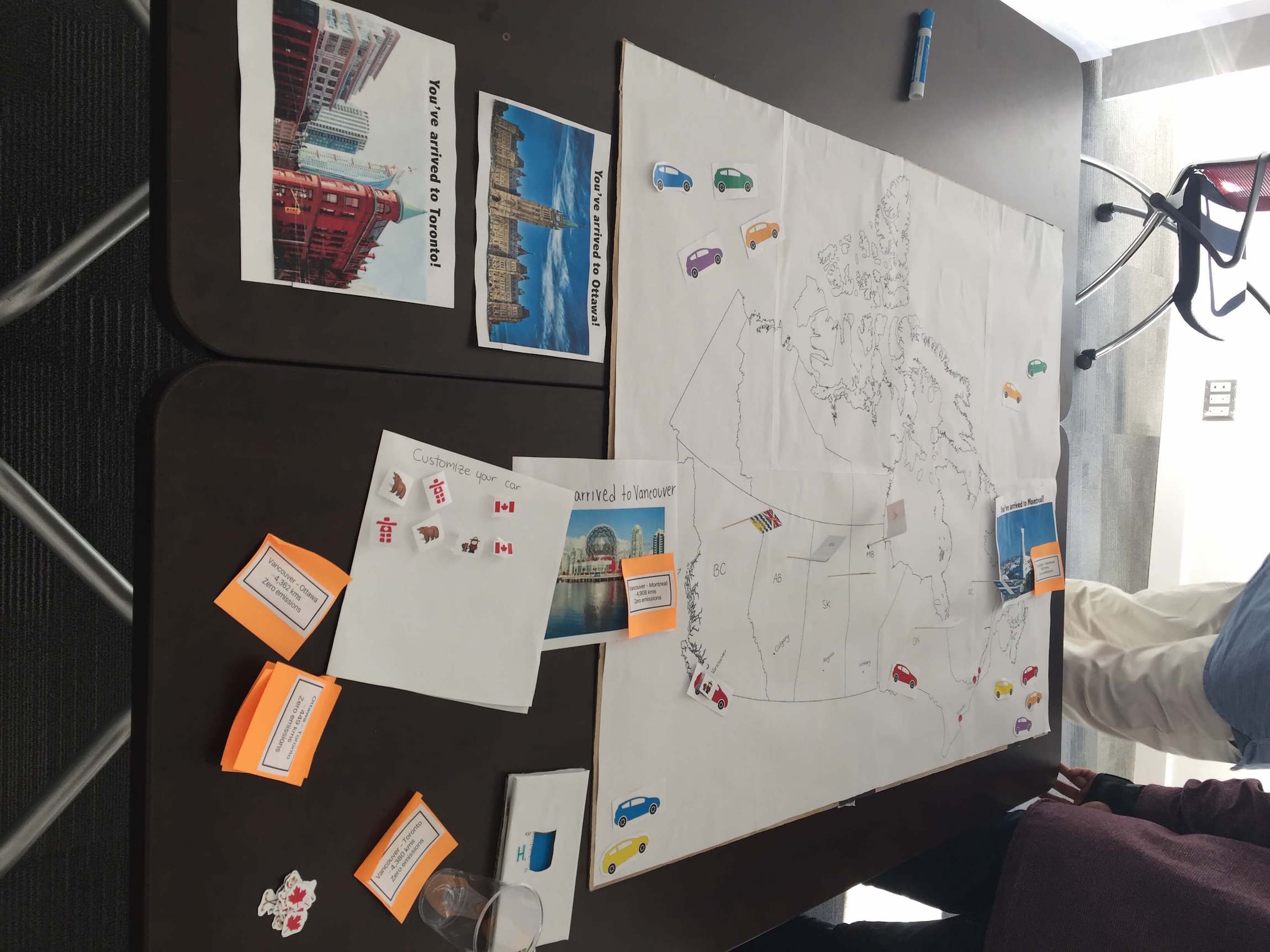 Using cars to navigate an interactive map. This prototype was the one picked by the client out of three different ideas.
Information Architecture

Sketches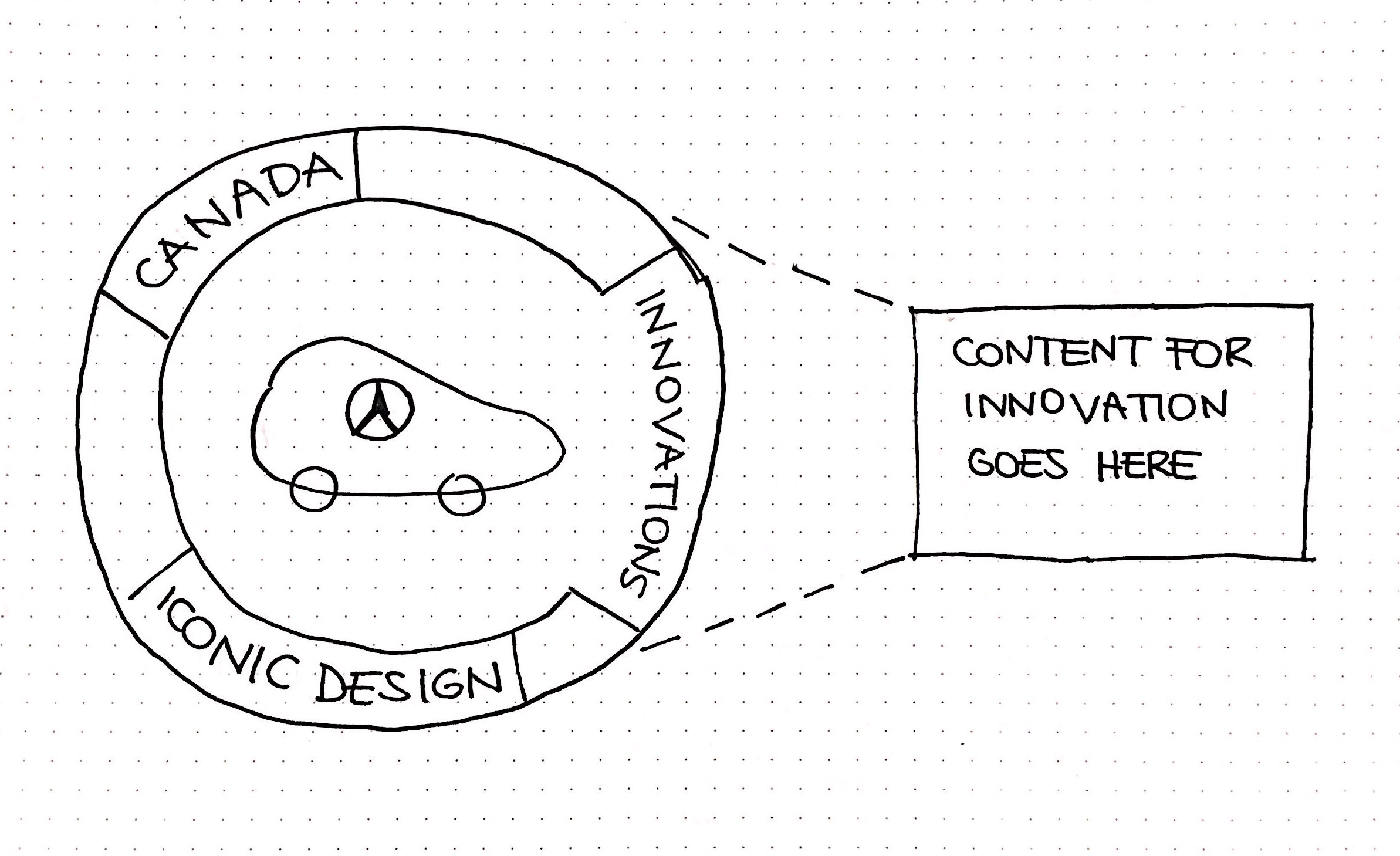 Sketch for the Mercedes-Benz General node.
Lo-fi prototype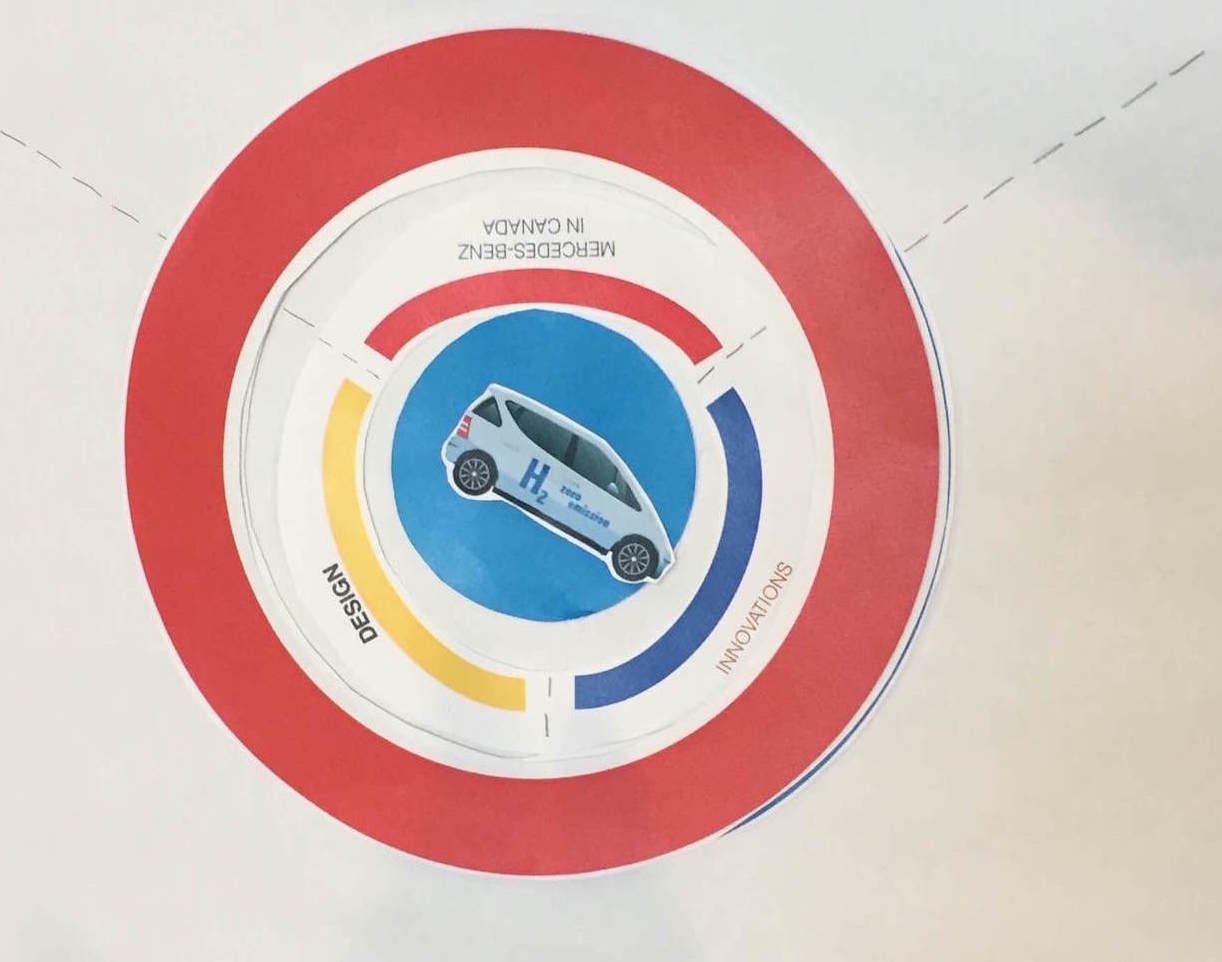 Lo-fi paper prototype for the Mercedes-Benz General node.
Testing - First stage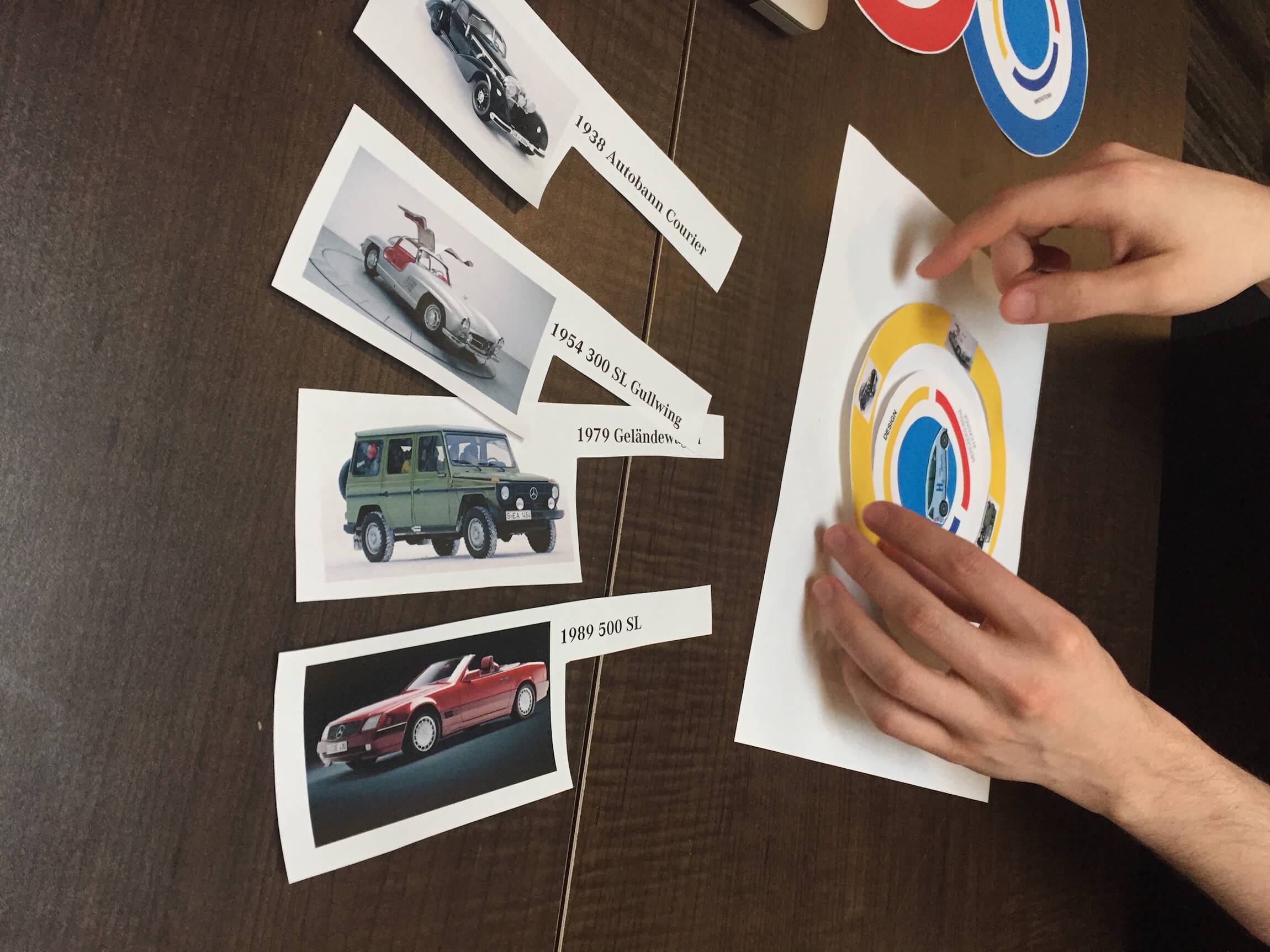 Testing of the Mercedes-Benz General node with a lo-fi paper prototype.
Testing - Second stage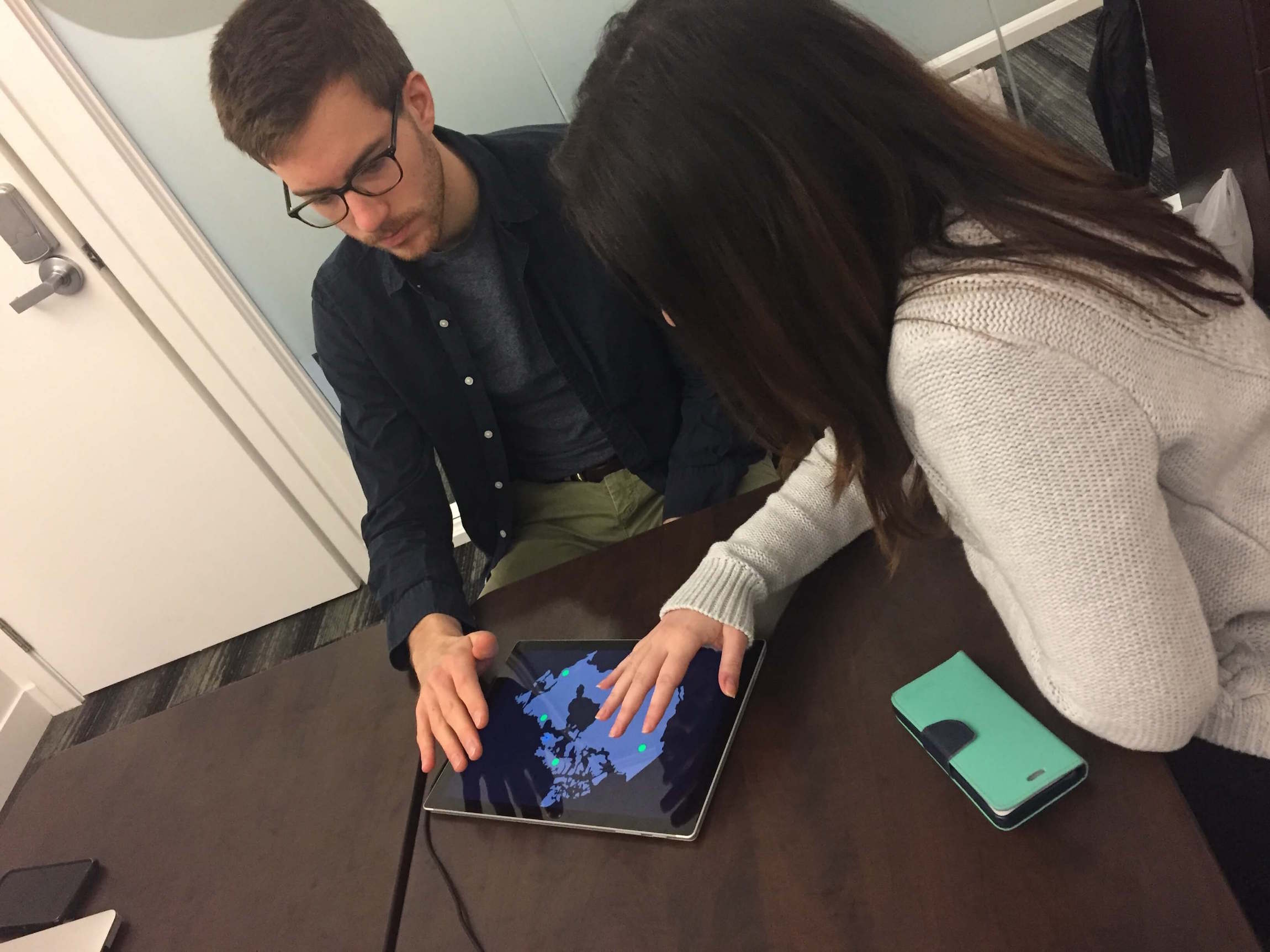 Testing an early version of the artifact using a Microsoft Surface.
Testing - Third stage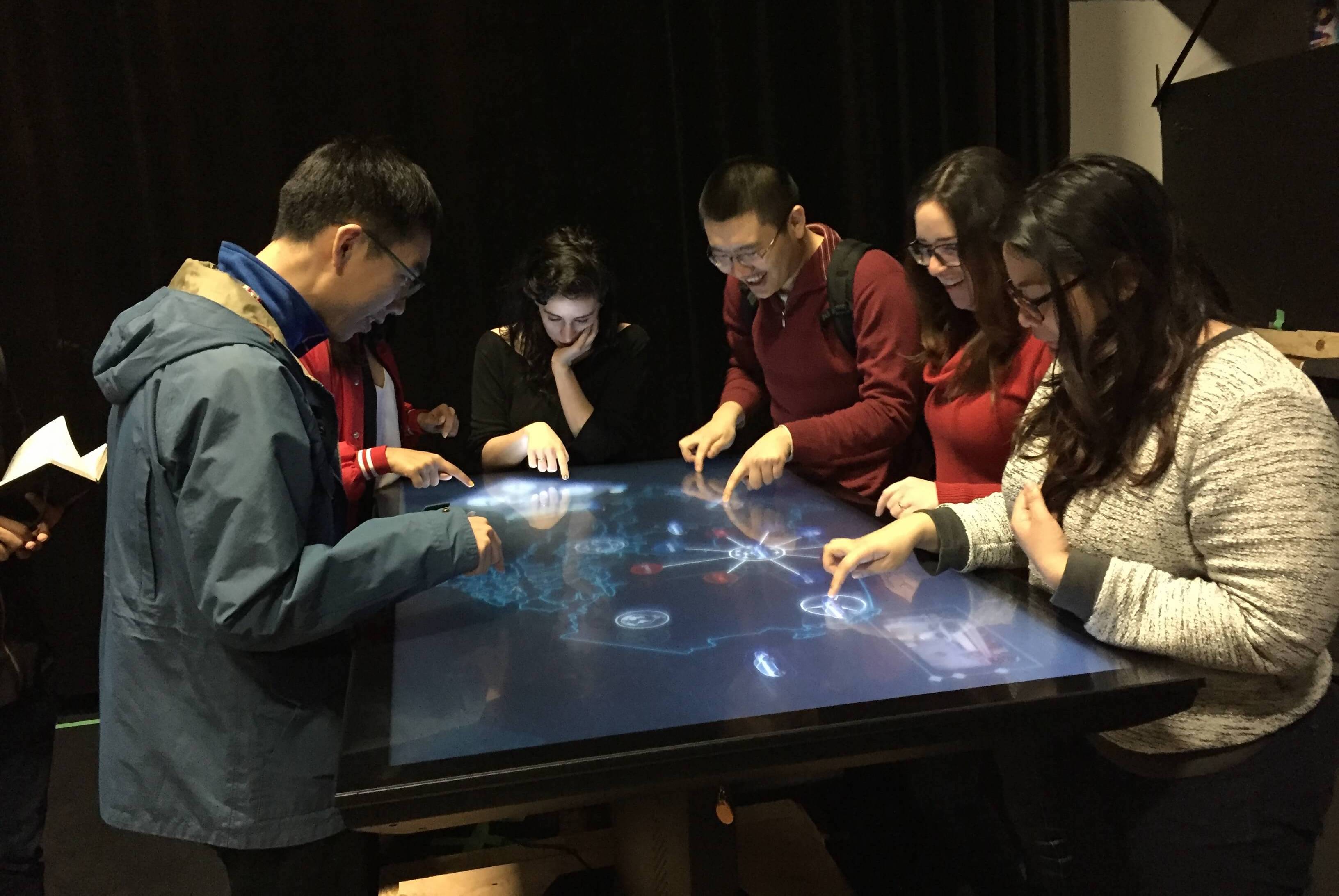 User testing with 65" Ideum touch table.
Demo of the Mercedes-Benz General node
Touch table goes live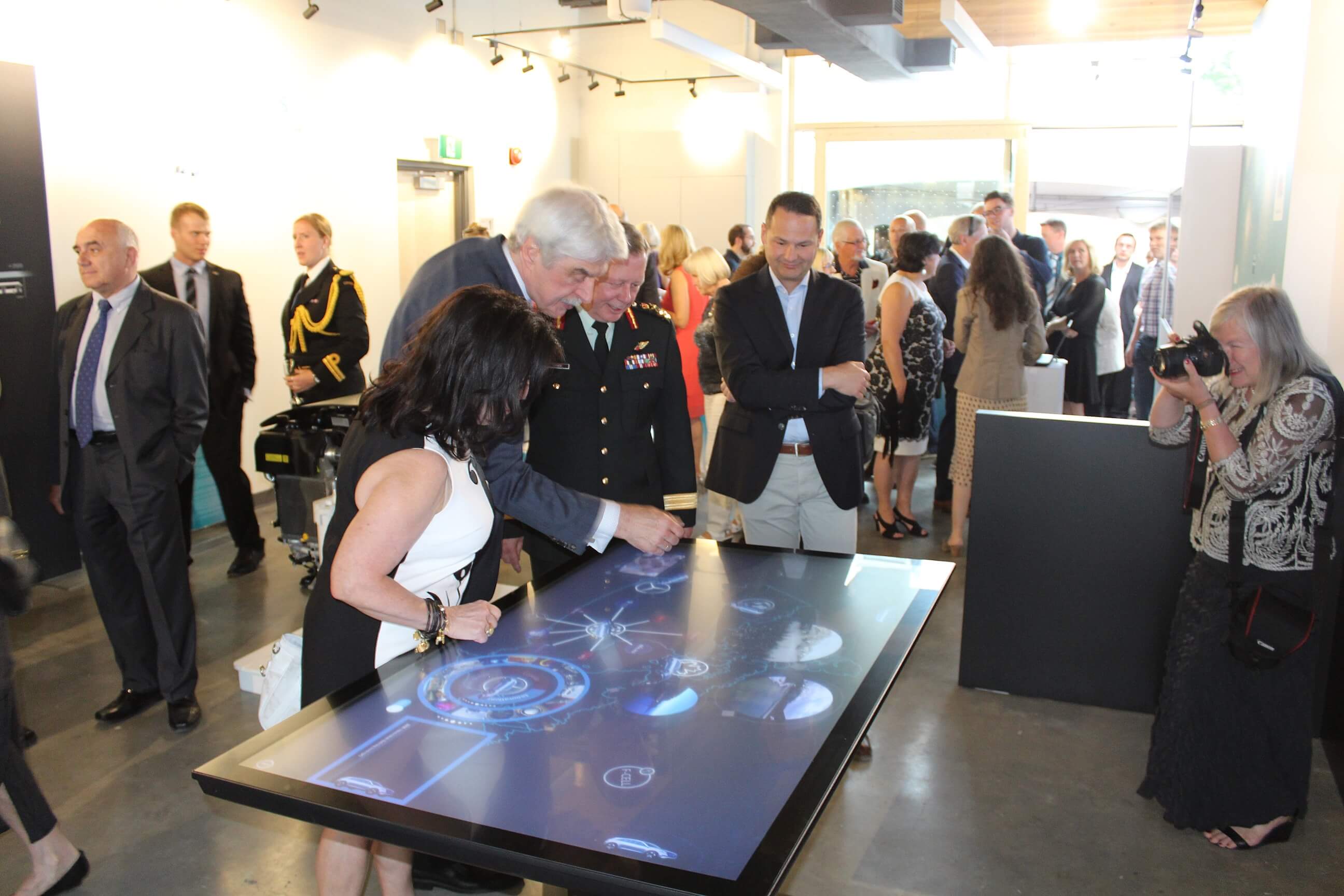 Touch table live in Ottawa. German military using the table.
Demo