Balance [iOS application]
The Problem
Busy professionals often find themselves with not enough time or motivation to follow a healthy lifestyle even when they would like to. The existing health apps are usually catered for hardcore users: people who exercise frequently and/or people who want to track their meals by the calorie.
The Challenge
Develop a mobile health application taylored for casual users with an interest to eat better and be more physically active.
My Role
Process
Summary of the process.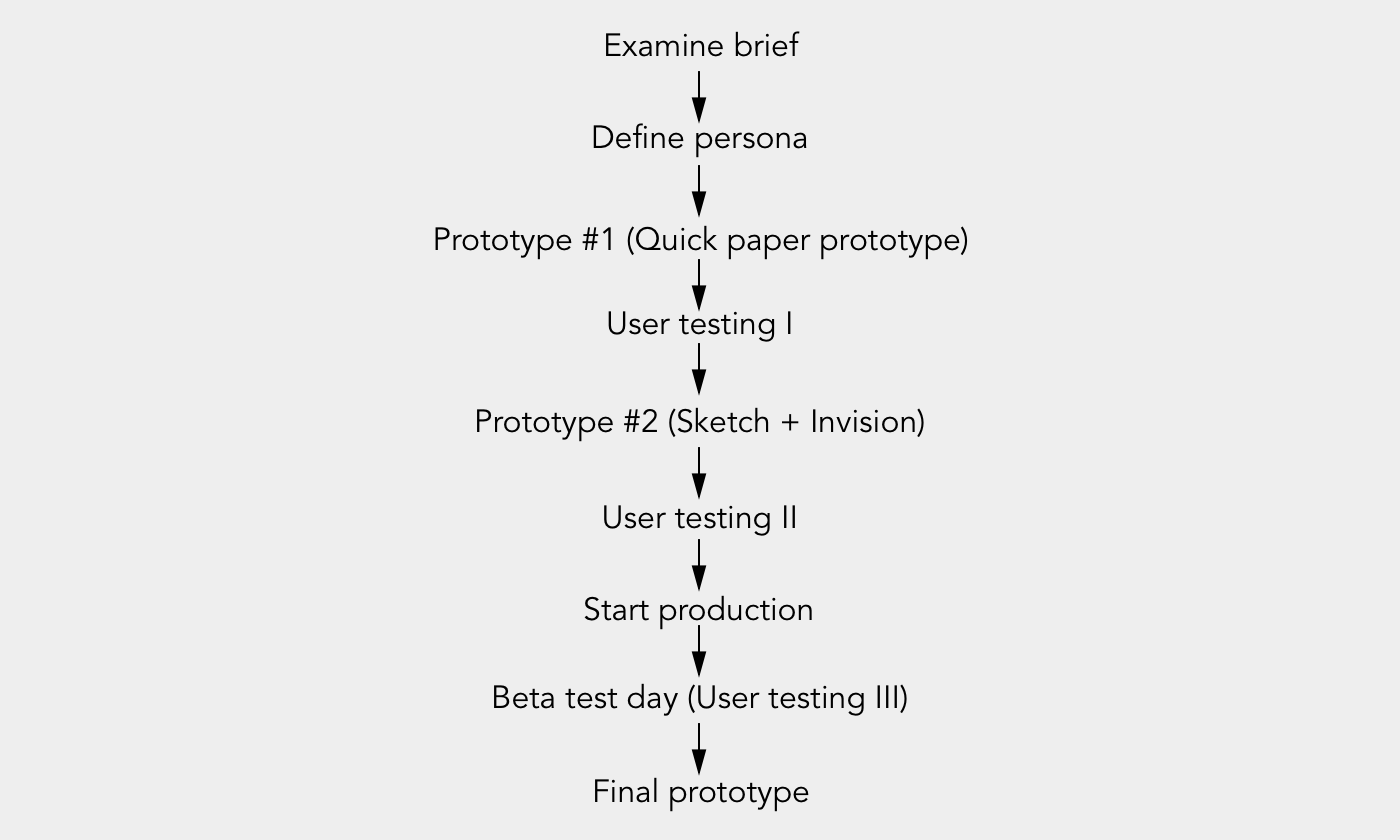 User persona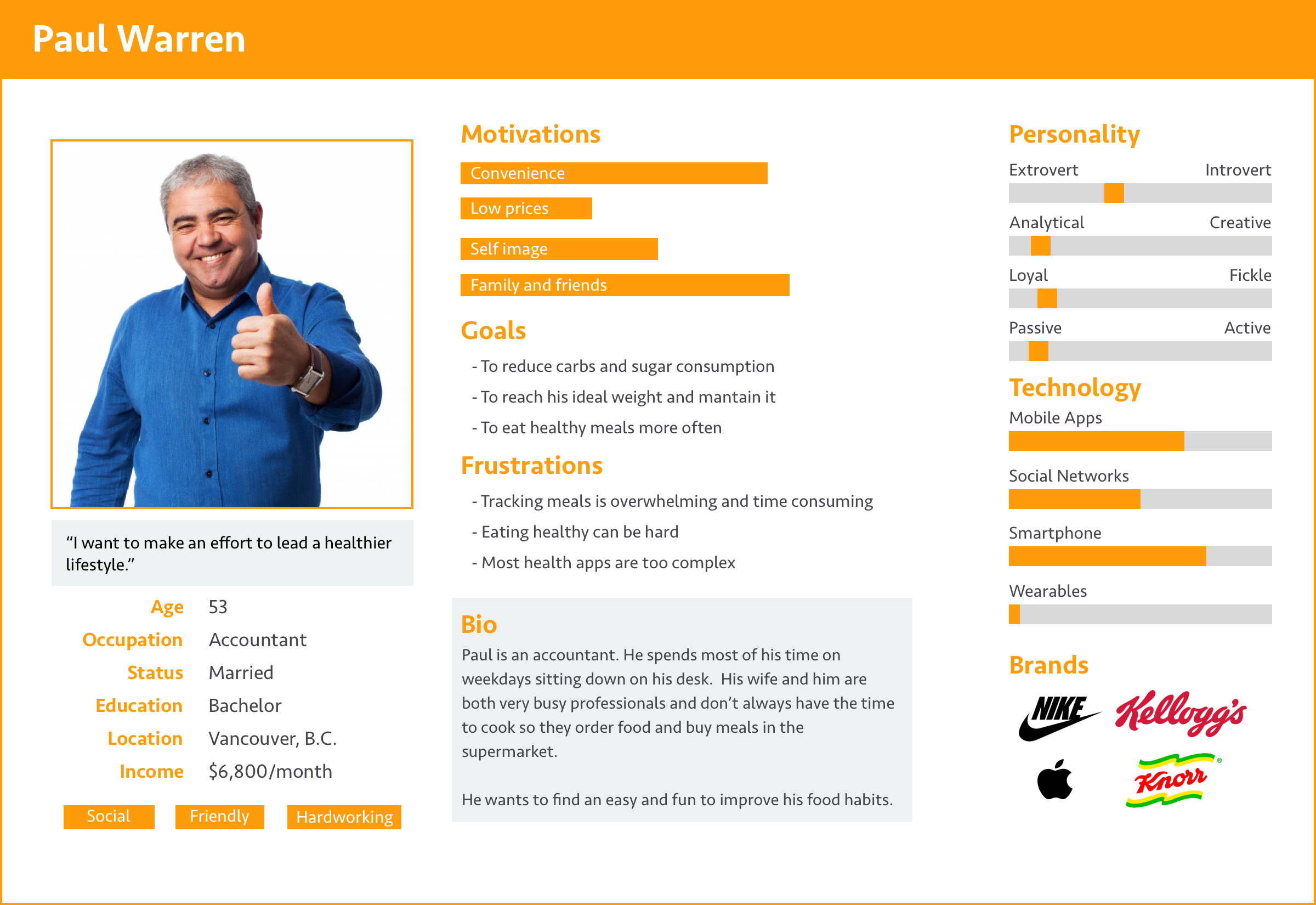 Prototype #1 using quick sketches.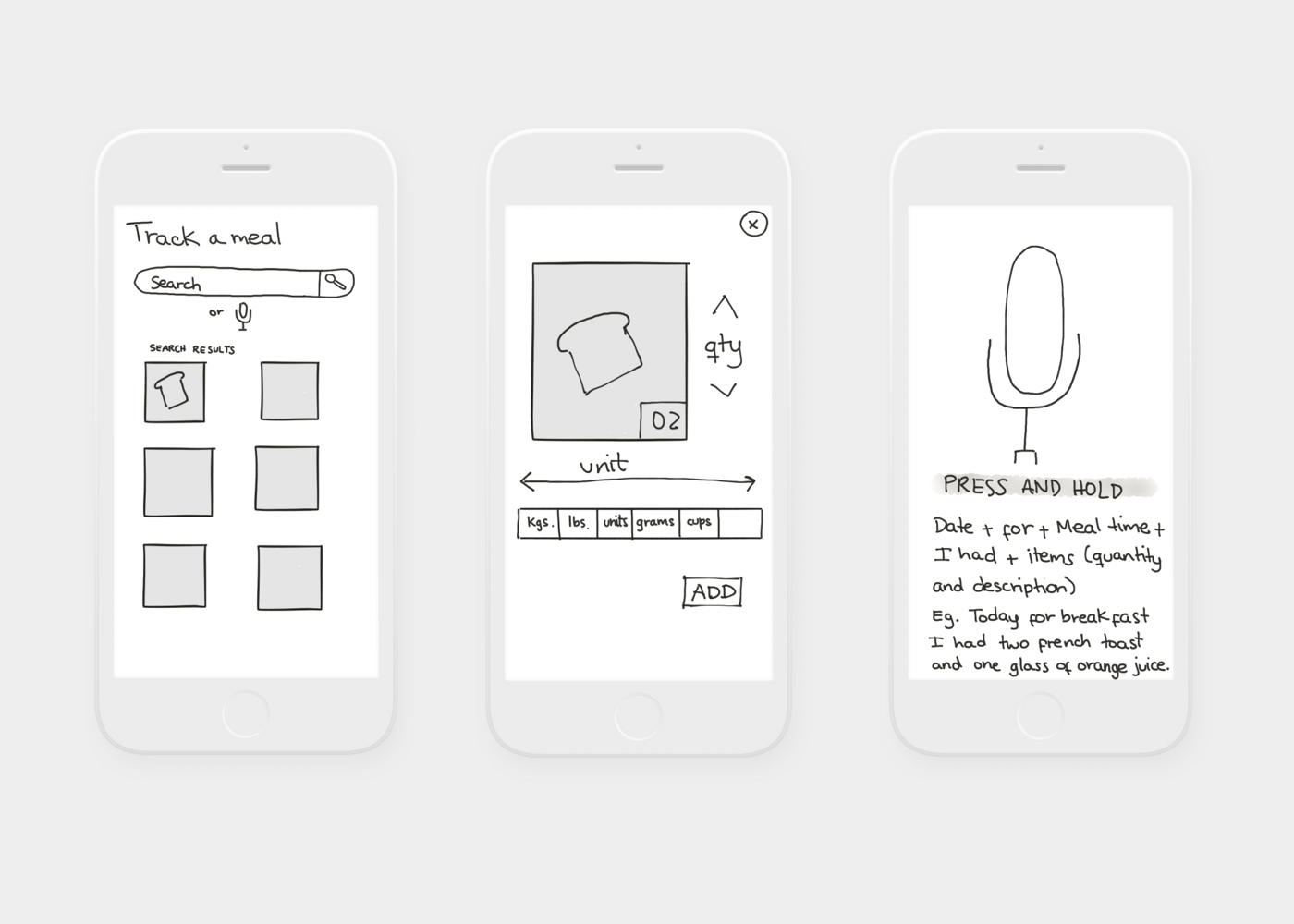 Food tracking feature used voice.
Wireframes for prototype #2.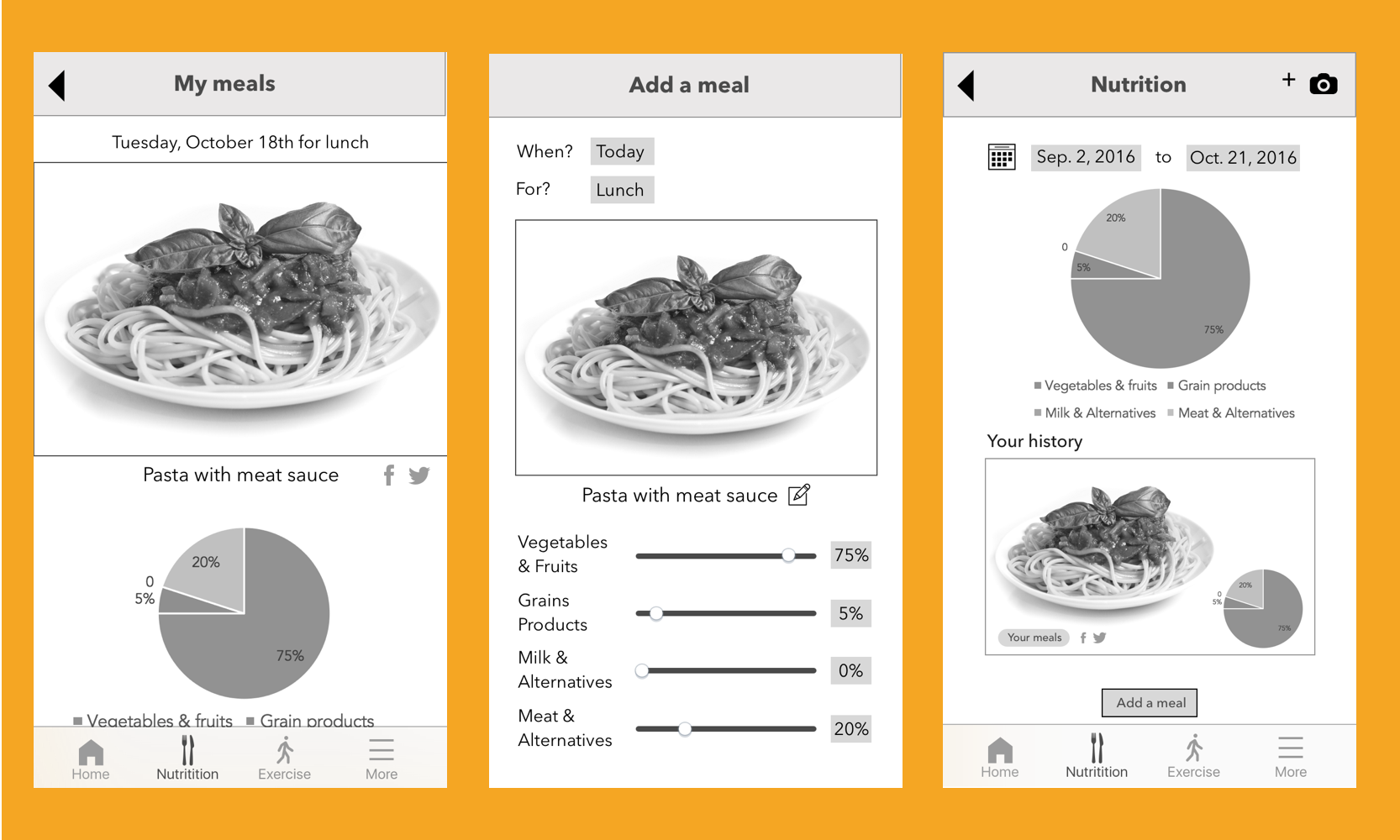 Food tracking feature used food groups and sliders to set percentages per group.
Mockups of the last version of the app.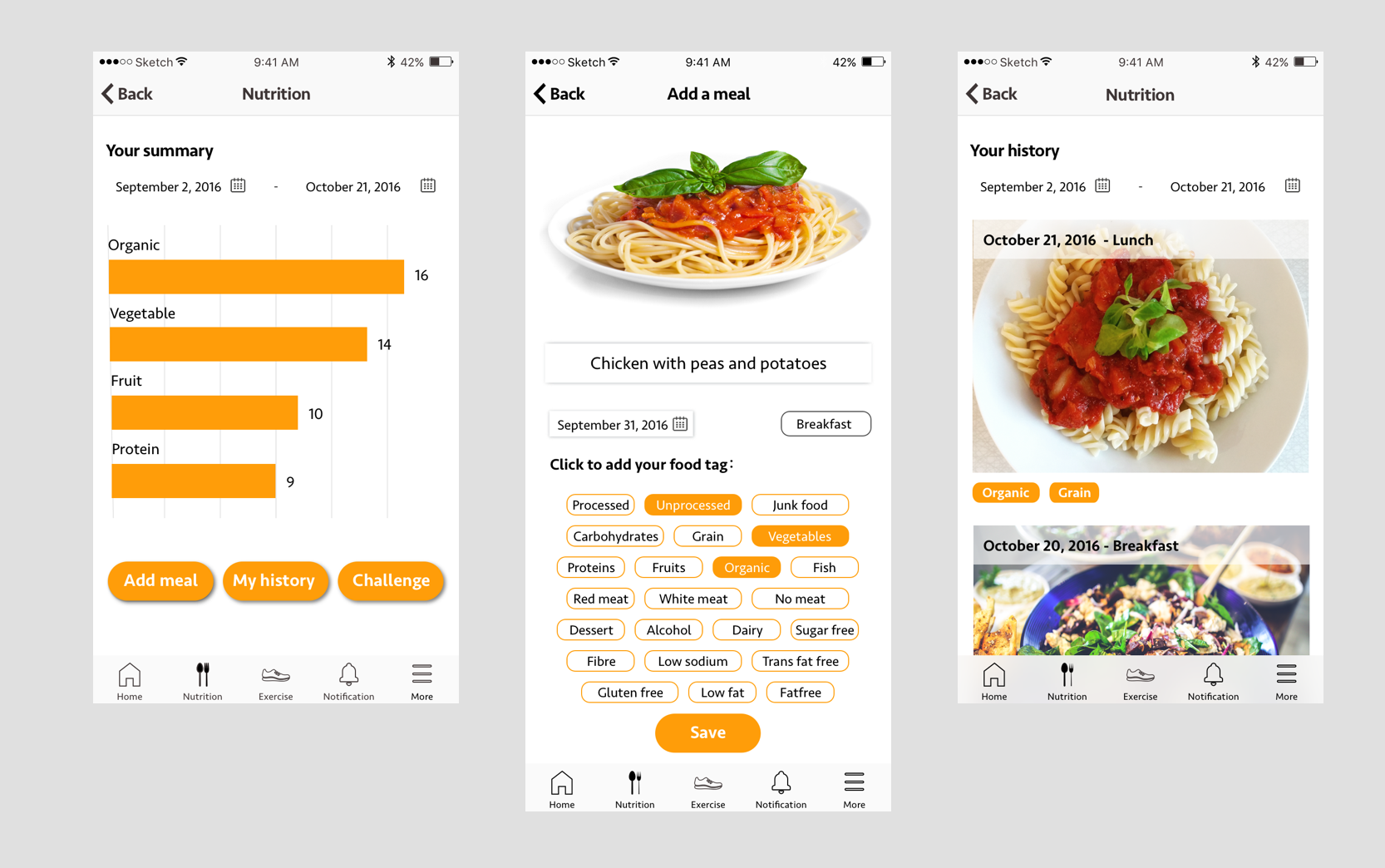 Food tracking feature uses pictures and tags for metadata.
Information architecture

Demo